Looking for a local, trusted dishwasher and washing machine repair professional? Bob & Charlie's Appliance Service provides the best dishwasher repair in Santa Fe, NM as well as the best washing machine repair in Santa Fe, NM. From smelly dishwashers to washing machine door latches, there is nothing we can't fix!
Dishwasher, washing machine, and other appliance problems can wreak havoc on your home, and disrupt your standard of living. Allow us to resolve them as quickly as possible with our fast repairs and on-time service. We carry most of our parts in our service trucks, guaranteeing a complete repair on the first visit.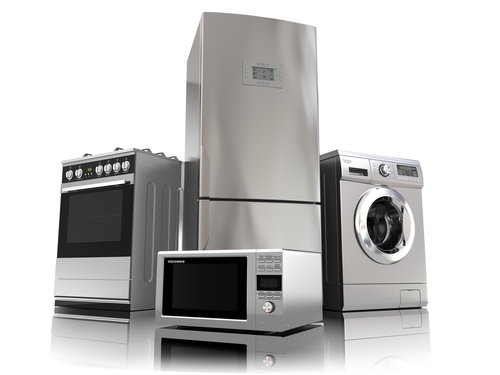 Appliances We'll Service
From washing machine pumps to dryer door latches, oven heating elements to fridge condensers, we've dealt with it all! We've got you covered when it comes to repairing washers, dishwashers, and more! Our on-staff experts are skilled in fridge, oven, range and washing machine repair in Santa Fe, NM. Let one of our experts repair your appliance or purchase one of our parts from our large inventory and complete the job yourself!
Dishwashers
Dryers
Garbage Disposals
Ovens
Refrigerators
Washing Machines
Brands We Service
Not only can we provide your dishwasher and washing machine with repairs, but we can also do it regardless of the brand name! It doesn't matter what type of appliance you have, we come equipped with the knowledge and skills to remedy its issue. Some of the brands we're familiar with include:




















Is Your Appliance Acting Up?
When technical difficulties arise, don't run out and purchase a brand-new piece of equipment. Instead, contact a Bob and Charlie's Appliance Service professional. We're fully insured to repair your appliance or provide you with equipment to repair it yourself. Contact us today at 505-690-6700 and we guarantee we'll repair your appliance to its original condition.